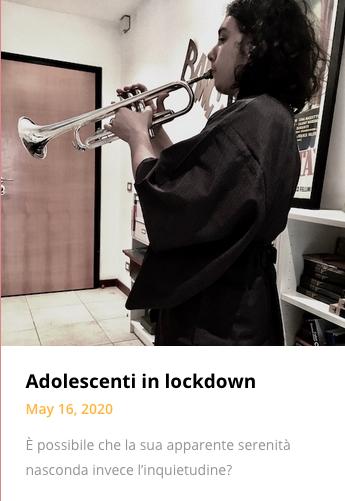 Before covid-19 I was an avid consumer of US podcasts and my day usually started with NPR politics, Up first, Anderson Cooper and, if available, Trumpcast. Why this intense interest for US politics? Because since I moved back to Italy 4 years ago, I have been unable to commit to following Italian politics, I find it too depressing, and scary. Because while whatever happens in the US will soon or later affect Europe, whatever happens in Italy affects me immediately, and mostly not in a good way.
Maybe you think that as a citizen I should take more interest in what happens at home. Maybe you are right, but I find it too depressing, so, up until covid-19, I preferred starting the day laughing at Trump and disapproving of the ineffectiveness of the Democrats. After my doses of US politics, I usually accompanied the activities of the rest of the day (running, cleaning, shopping, driving, cooking) listening to a variety of favourite podcasts: This American life, Hidden brain, The daily, Invisibilia, Heavyweight, Reply all, Every little thing, Theory of everything, On the media, Imaginary worlds, The allusionist, 99% invisible, The truth, Selected shorts, Freakonomics – to name just those that I remember without taking my phone.
And then covid-19 came, and suddenly, not only I lost all interest in US politics but I started being unable to find the right podcast to listen to.
Being Italy ahead in the pandemic, I felt bad listening to the jokes about Italians being unable to stop the virus, and then I felt powerless and angry when the rest of the world started catching up with how serious it was but, alas, always a bit behind.
I felt like the only person knowing that she is inside a horror movie while everybody insists on going for a swim at night.
For weeks I tried to tell my friends outside Europe to please start social distancing, even (or better especially) if the government still hadn't called for a lock-down and suggesting to buying face masks and sanitiser because they would sell out soon. Very few actually listened while I perfected my role as a Cassandra.
Meanwhile, already quarantined inside my home, I struggled to find anything worth listening to. Because just like with Italian politics, I didn't want to flood my mind with coronavirus related stuff (and whatever came from my usual sources was old news for me anyway, considering that Italy had entered the pandemic about a month earlier), but on the other hand, listening to anything else not-covid-related felt ludicrous.
For the first time in many years I stopped listening to my usual podcasts, with the exception of The New Yorker Fiction that I took on listening compulsively at night, falling asleep in the middle of something and waking up a couple of hours later, in the middle of the night, podcast still on, one episode after the other, dying to know how the story ended and unable to retrace it (so, yes, I have enjoyed heaps of beautifully suspended short stories).
Another podcast that I kept on listening to is The Allusionist, alas an ephemeral pleasure as the episodes produced once a week are never enough to satisfy my longing. The very clever thing that Helen Zaltzman understood to do early on was to question herself on what could possibly someone in quarantine want to listen to. And she gave me some splendid readings of songs in inverted alphabetical order and of champion dogs at dog shows. A delight.
Another thing that happened around the third week of isolation was that a friend of mine (from Sicily, trapped in Switzerland where he was visiting his girlfriend when they closed the borders) told me about this
pirate radio broadcasting from Amsterdam, Radio Antidoto, and I asked him whether I wanted to broadcast.
Well, since starting broadcasting at Radio Antidoto, my days have been filled with working at my program. I have realised how this community of broadcasters is giving me a distraction, hope, happiness and a focus. Radio Antidoto is about creating a community of people 'going on air' (I am not calling them 'broadcasters' on purpose); it is more about making than about the final product. Anyone can jump into the open schedule, they help you with the software that you need and then anything goes, no one is in charge, we all are. Some people craft their program meticulously (I do, in fact, I had to scale down from 5 to 2 times a week), some people just open the mic and talk impromptu, some others do quick incursions, some read their favourite books, some read a dictionary, you get the idea.
Radio Antidoto has shaped my days, both preparing my program (and getting into the occasional improvised incursion) as well as preparing technical tutorials to support newcomers and recruiting friends to join us on air. Because participation is all, or, in the words of a beloved Italian songwriter, participation is freedom.